Weight Loss Tips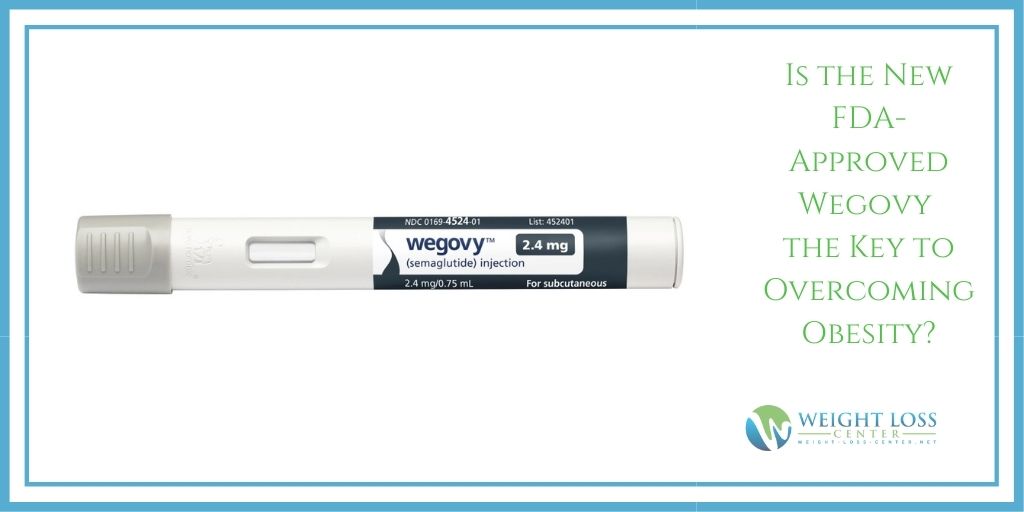 Is the New FDA-Approved Wegovy the Key to Overcoming Obesity?
Hits: 12
Rating:

( 0 Rating )
The FDA approved a new obesity drug in June 2021 called Wegovy, boosting the hopes of millions of patients who continue to struggle to overcome their disease. Until now, bariatric surgery remains the most effective obesity treatment, and even that comes with a spectrum of challenges, drawbacks and risks. Drugs such as Phentermine (Adipex) and Xenical (Orlistat) are regularly prescribed, but they're not for everyone, and they aren't without their own limitations. Is this new drug the solution obesity patients have been waiting for?
What is Wegovy?
Wegovy is an injectable medication that is prescribed to obesity patients. It must be injected once per week for the purposes of weight management. Upon its FDA approval, the media went wild with clickbait titles promising that this would be a "game changer" and that a "new era" was starting in obesity treatment.
While the research into the safety and efficacy is quite promising, it's important to remember that this type of headline is commonplace. Newspapers are focused on getting readers to click their headlines instead of those from the competition. As it is a matter of their survival, they are less committed to ensuring that their article titles are a direct reflection of the genuine situation. Often the articles themselves provide better detail regarding what should and should not be expected, but it is up to the reader to take that extra step and read more than just the headline and first sentence.
Does this Obesity Drug Work?
Wegovy is a high-dose injectable peptide hormone molecule. It works differently than other prescription obesity medications. Its generic name is called semaglutide, and brand names that have received FDA approval include Rybelsus (an oral version) and Ozempic (a lower-dose injected version), which are used for type 2 diabetes treatment.
Wegovy itself is a higher dose injectable version that is specifically meant for obesity treatment. It is believed to be more effective in crossing the blood-brain barrier than the oral version of the drug used for type 2 diabetes, which boosts its effectiveness for weight loss support.
What Did Wegovy Research Show?
In the studies focusing on Wegovy, many of the obesity patients who took the drug saw notable progress in reducing their weight. The reason is believed to be a shift in hormones that altered food preferences. The researchers found that the weight lost was significant. This was good news as weight lost among obesity patients reduces the risk of a spectrum of other health conditions as well as lowering all-cause mortality rates.
That said, it was not without its drawbacks. One in thirty people taking Wegovy experienced strong side effects. They were typically gastrointestinal in nature. Many suffered infections of the gall bladder. None died. Moreover, this medication is not cheap. At the time this article was written, the average price for the drug was $1,300 per month for an uninsured person. Moreover, it's important to note that insurance companies are notorious for making things challenging when trying to obtain payments for obesity treatment drugs.
---