The Connection Between Brown Fat and Gut Bacteria
Hits: 1398
Rating:

( 0 Rating )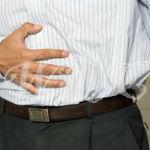 The results of a study were recently released in which it showed that there is a link between brown fat and the bacteria in the digestive system. Most people are quite aware of what white fat is – the squishy stuff under the skin that the body uses in the form of stored calories and fat in case it should ever experience a period of starvation in which extra energy is needed because of a lack of food.
However, there is also a substance in the body called brown fat which actually generates heat, burns excess calories and may actually enhance the rate of weight loss. It isn't entirely clear as of yet how this type of fat turns brown and functions in this way. For this reason, many studies are being conducted on the subject in order to better understand this fascinating part of the body and how it may prove to be an important part of dieting strategies.
What is known is that animals – humans included – will develop a larger amount of brown fat when they are exposed to colder temperatures. The recent study published in the Cell journal determined that in mice that are exposed to cold temperatures, their gut bacteria will experience a change. It appears as though this change in gut bacteria results in improved fat burning and the development of fat that has browned. This helped the mice to be able to lose weight.
The researchers studied the mice for a month, comparing a group of mice that were placed in a gradually colder climate chamber to a control group where temperatures remained steady at room temperature from the start. The colder temperatures were designed to reflect that natural winter habitat of the mice.
Both groups of mice were monitored throughout the month. What they found was quite interesting. As the mice grew colder, they would lose weight. However, as their bodies adapted to the new temperatures over a period of days, the weight loss would cease. What the researchers determined was that as the bodies of the mice adapted to the temperature, they also became more efficient at obtaining calories from their foods because the bacteria within their digestive systems would also adapt. The composition of the gut bacteria was found to be quite different by the end of the study when comparing the mice in the colder temperatures to those exposed to room temperatures.
The connection between the two now are furthering science and they way we look at weight loss and our bodies anatomy.
---