Essential Oils for Weight Loss: Can They Help?
Hits: 946
Rating:

( 0 Rating )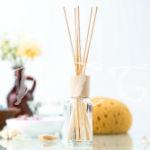 We'd all like to be able to shed the extra pounds more efficiently, but most of us haven't thought of turning to essential oils for weight loss. As we pour all our energy into getting our eating habits right and exercising more regularly, it's easy to forget that other parts of our lives can also play a role.
There are some essential oils for weight loss that can make a considerable difference in supporting those other areas where we're trying very hard. Even better is the fact that they can be used very safely at the same time. The key is to be sure that you're using the right ones.
After all, while some are essential oils for weight loss, others might make you sleepy, energized or even make you want to eat more! The following are some of the best options to help you to keep up your great eating and exercising habits.· Cinnamon oil – this is considered to be a highly effective weight loss option by many people in several parts of the world. Taken internally in the right doses, many people feel that it will help to enhance glucose tolerance factor (GTF) for better blood glucose regulation. In this way, it can be effective for helping you to keep your sugar cravings under control.
· Grapefruit oil – this may be the essential oil with the greatest usage for weight loss. The belief is that its activating enzymes will help the body to break down brown fat and enhance weight loss indirectly in that way. It may also be effective for dieters if they mix it with patchouli oil as the combination could help to reduce hunger levels.
· Ginger oil – this is another essential oil believed to reduce sugar cravings. It may also help in the reduction of inflammation throughout the body while it enhances digestion and nutrient absorption. This is important as the more nutrients your body receives, the less likely you are to experience hunger that will lead to overeating It's important to note that while thousands of people use these oils and they may be highly effective, they have yet to be medically proven in a significant body of large, reputable studies. Therefore, it's exceptionally important to speak with your doctor before taking these oils. Some of them do have the potential to conflict with certain medications and even medical conditions such as diabetes. Your doctor can help you to avoid those issues. At the same time, you could also consider supporting your weight management strategy with a diet pill containing all-natural ingredients such as 3G Burn.
---