Liraglutide: A Weight Loss Injection
Hits: 4012
Rating:

( 0 Rating )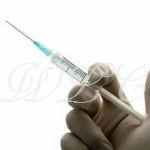 Liraglutide, a glucagon-like peptide-1 (GLP-1) receptor agonist approved by the Food and Drug Administration, is a drug used for treating type-2 diabetes. However, recently it has become widely popular for another use: fighting obesity. It is currently one of the five most sought-after weight loss injections in the U.S.
The Body Mass Index (BMI) measures fat percentage and its mass in the body according to individual height and weight to determine weight categories. A research by the Centers for Disease Control and Prevention shows that more than one-third of American adults are categorized as overweight or obese group. This weight loss injection is effective for adults with a body mass index (BMI) equal to or over 30, which is considered obese. For adults with any weight-related condition, such as type-2 diabetes, hypertension, or high cholesterol level (dyslipidemia).
There hasn't been any research conducted on people below 21, so it cannot be said if it is safe to be used for weight loss or even treating diabetes. The liraglutide weight loss injection, if used responsibly with a balanced and healthy diet and exercise, can bring exceptional results. It can reduce fat percentage up to 10 percent rapidly. It is essential to have a low-calorie diet and moderate physical activity to make it work in order to shed the body fat.
According to an online user survey, it is rated 8.6 out of 10 for its effectiveness for both diabetics and people using it for weight loss. Conversely, a higher dose of liraglutide is required for weight loss, preferably 3 mg. However, the dose for diabetic patients is limited from 1.2 mg to 1.8 mg.
Comparing liraglutide with other weight-loss injections shows a significantly improved result, as it affects the level of blood sugar instead of causing appetite suppression or setting off any fat-burning processes. Though any weight loss injection is not a perfect substitute to a healthy diet and physical activity, liraglutide is a potential addition for significant weight loss. Liraglutide also reduces the levels of cholesterol and blood pressure.
The liraglutide injection is easily available in the market with its more common names, such as Saxenda and Victoza, in different doses but only for diabetics with proper prescription. The manufacturers of the in-demand, commercially known Victoza (liraglutide) injection are constantly asking for its approval as suitable weight loss injection since it is safe and there haven't been any major side-effects seen so far. It has caused gallbladder and pancreas problems (pancreatitis) in a few cases, but those occurrences are insignificant for purposes of approval.
---