Why You Should Weigh Yourself Once a Week
Hits: 2141
Rating:

( 0 Rating )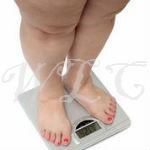 Some people are constantly bragging about how seldom they step on the scale, but those folks obviously do not know how important it is to weigh yourself as often as possible. There is a reason why each doctor's office visit begins with a weight check. How much you weigh has a lot more to do with your overall health than you might realize. So the next time you hear people talking about how long it has been since they weighed themselves, let them in on a little secret: you really should weigh yourself once a week.
Easily Monitor Your Normal Weight Fluctuations
Before you start freaking out about those few pounds that seem to come and go constantly without you doing much of anything, you should consider the natural processes of your body. People normally put on or shed about two to five pounds per week, depending on a number of factors. However, you will never be able to tell this about your own body if you do not weigh yourself once a week—at least for a little while. Doing so will help you to monitor more accurately how your body normally functions in terms of weight loss and weight gain, which could ultimately lead to more successful fitness endeavors.
Keep Track of Your Purposeful Weight Loss and Gain
When you do finally decide that you want to take your weight adjustment seriously, you will definitely want to weigh yourself once a week or more. Obviously, the only real way for you to tell if you are making progress is for you to keep track of it via some sort of scale or measurement device. However, only doing so when you are feeling particularly heavy or light might not be a good idea. If you weigh yourself often enough, you will be able to see even the tiniest improvements, which in turn develop your self-confidence and awareness.
Stay on Top of Important Medical Concerns
Did you know that weight loss or weight gain, if significant enough, can be a sign of something more serious? If you weigh yourself once a week, you will be able to stay on top of these important medical concerns more easily, giving yourself a head start on the road to better health. In other words, don't wait for your next doctor's appointment to step on the scale.
---