The Better Business Bureau Warns Consumers About Weight Loss Scams
Hits: 4340
Rating:

( 0 Rating )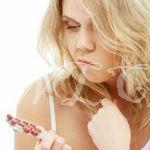 It's something that we don't necessarily want to think about, but there are a growing number of weight loss scams out there. Though you might think that in many cases common sense would prevail, the reality is that these scams are really hard to resist. In our quest to lose weight and feel good about ourselves, we want to believe these short term approaches because they seem easier. Though you may know deep down that these scams aren't the way to go, you want to take the route that will help you to get results fast and with changing just one element. Since these scams can be harmful and companies are making millions off of people's failures, the Better Business Bureau is alerting consumers to really look into the approach that they take.
The problem with weight loss scams is that they are never going to support you in the long term, and they may actually do more harm than good. Take a step back and gain perspective and think if this is something that you can really see yourself doing in the long term. Take Sensa for example, which was a product that promoted itself as a fat burner if you sprinkled it on your food. Does that seem realistic? Though you may recognize that it seems too good to be true, you are tempted to try it out. It is these false claims and impossible methods for long term weight loss that the Better Business Bureau is cracking down on. If you question the theory then you already know it's not a good method!
False Claims and Improper Methods Are Plentiful and They Will Cause Harm
The weight loss scams that the Better Business Bureau is looking into also involve homeopathic methods. The problem is that supplements and related products are not currently mandated by the FDA or any other federal bureau. So you may think that taking a very "natural" approach to weight loss will work as it seems like a good solid approach. What you must keep in mind though is that anybody can come up with such a product and make claims that may be full of holes and totally false. It's important not to buy into the hype, even if the given weight loss method seems tempting at the time.
Sure as we all try to diet and change our bodies, it's easy to buy into the many weight loss scams out there but you must resist temptation. Keep the rule in mind that if it seems too good to be true, then it is! You have to create a healthy lifestyle as the foundation and focus your efforts around proper nutrition and exercise to get results. There's a reason that the Better Business Bureau is looking into the many scams and false claims out there, so use that to help you judge if a given method is the wrong one. If you can't see yourself using the given method six months from now, or if it at any time may compromise your good health then it's not the right one for you. Let good common sense prevail and work hard to achieve the weight loss that you want.
---