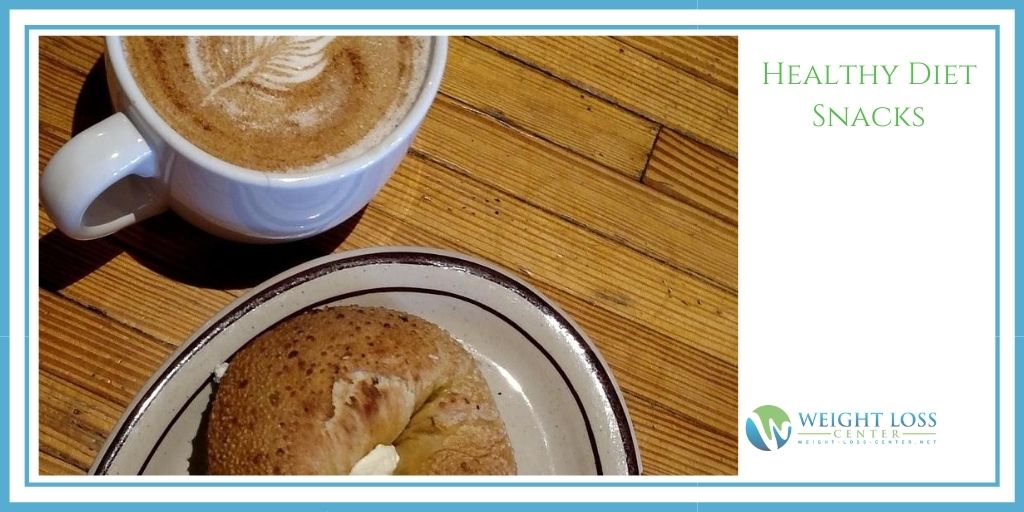 Healthy Diet Snacks
Hits: 4703
Rating:

( 1 Rating )
Here are some healthy diet snacks that are approximately 350 calories each (each diet snack is listed with total calories in brackets, and individual foods are accompanied by their individual calorie content).
Variety in Your Healthy Diet Snacks
These healthy diet snack suggestions also make great breakfasts and lunches. Of course, there are any number of healthy diet snacks you can choose from. A small bag of chopped vegetables, a bag of unsalted, unbuttered popcorn, a small handful of nuts or simply a piece of fruit are also great suggestions and very low in calories. Be creative and keep your diet interesting.
Ideas You Can Use for Healthy Diet Snacks
Some healthy diet snacks are pretty obvious. The aforementioned chopped veggies rapidly come to mind. However, some of the options available to you may surprise you. Just because you're aiming for nutrition and choices that will align with your weight loss strategy, it doesn't mean that raw vegetables are always your only option. Consider these creative ideas, too.
Bagel w/Cream Cheese and Hot Chocolate (370 calories)
2 oz bagel with 2 tbsp cream cheese [230] 8 fl oz Hot Chocolate made with low-fat milk [140]
Toast with Peanut Butter, Fruit and Milk (325 calories)
1 slice pumpernickel/rye bread or whole wheat bread [75] 1 tbsp peanut butter [105] 1 apple, sliced [70] 1 glass (6 fl oz) low-fat milk [75]
Toast the bread and top with the peanut butter.
Top with sliced apple and serve with the milk.
Granola, Yogurt, Honey, and Walnuts (335 calories)
1/4 cup granola [130] 1/2 cup fruit flavored low-fat yogurt [115] 1 tsp honey [20] 1/2 cup berries [25] 4 chopped walnuts [45]
Stir the honey into the yogurt, put in a bowl and top with the granola and walnuts.
What Exactly Defines Healthy Snacks for Weight Loss?
If you want to be sure you're eating foods that are nutritious and support your efforts to lose excess body fat, there are certain things for you to watch for. If you're not sure whether you're choosing healthy snacks for weight loss, don't forget to use the nutrition label printed on the packaging to help guide you.
Beyond looking at the carbohydrates, proteins and fats, don't forget to consider added sugars and portion sizes. Many people forget to take the size of their serving into consideration. Breakfast cereals are a classic example of this mistake. The nutrition label may make it look like a great low-cal, nutritious choice, until you see that the portion size is only ¾ of a cup, or even ½ a cup in many cases. The next time you have cereal, try measuring it out. You'll be surprised at how many servings you've been eating.
Issues to Think About to Make Smart Food Choices
Take these factors into consideration while you select your healthy weight loss snacks:
Compare the size of the snack with the number of calories it contains. Is it enough to satisfy your hunger, or would you need to eat hundreds of calories – or even thousands – before you'd feel like you've had enough?
Opt for foods that are low in added sugar and fat, but high in water and fiber.
Include vegetables, fruits, whole grains and low-fat dairy in your choices
Avoid drinks that contain added sugar. They're notoriously damaging to efforts to drop excess weight and don't do anything to fill you up.
Choosing foods that combine proteins with carbs and fiber will give you the most hunger satisfaction per calorie and the longest lasting feeling of fullness.
With these tips in mind, create a shopping list to be sure you always have the right foods on hand for healthy weight loss snacks throughout each week. Get creative and change things up so your snacking options don't become boring over time.
---