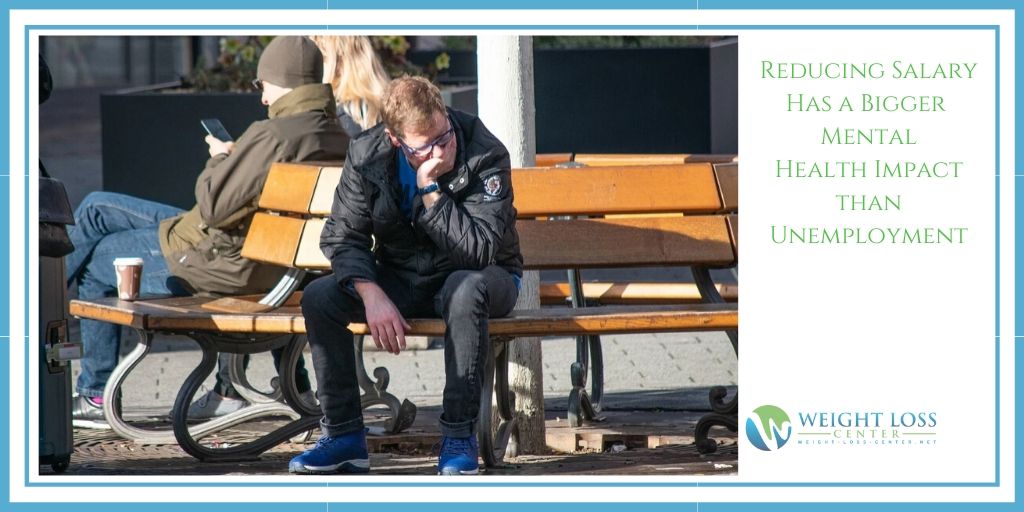 Reducing Salary Has a Bigger Mental Health Impact than Unemployment
Health Articles

Hits: 226
Rating:

( 0 Rating )
Recent research has found that there is a bigger mental health impact on Americans when their salary is reduced than there is when they face unemployment. This is an important measure at the moment as the country continues to face the pandemic crisis, mental health faces bigger challenges than ever and employers need to make important decisions regarding the futures of their staff.
Less Money Has a Bigger Mental Health Impact than No Job at All
The research was conducted by Morneau Shepell, a US integrated HR solutions company. It published its May 2020 Mental Health Index results in which it measured the impact of various factors on the wellness of different employees. It reported a greater mental health impact on employees whose salaries were reduced in May than was recorded among those who had lost their jobs within the same timeframe.
Measured against a mental health impact benchmark of 75, a salary reduction caused a -12.7 difference, whereas recent job loss caused a -10.5 difference.
Why Would This Be the Case?
The researchers speculated that the mental health impact of salary reduction may be the result of the feeling of uncertainty that would be greater among those who were still employed but being paid less. Those who know that they have lost their jobs may experience the temporary relief of a severance package to help ease the immediate concern.
Among the respondents to the company's survey and on whom the data analysis was based, 63 percent of US participants had kept their jobs at the same rate of income they were paid before the pandemic. Another 27 percent said they had kept their jobs but at reduced hours or salary, so their income was decreased. Another 10 percent said they had recently lost their jobs.
The Bigger the Household, the Larger the Strain
Regardless of whether jobs were lost or income was reduced, the mental health impact was largest for people in bigger households. Those living in households with five adults or more saw the largest struggles from both reduced income or job loss.
People who had experienced an income reduction and who live in households with five or more adults saw the biggest harm to their mental health out of any other group measured on the index, with a -14.7 difference against the benchmark of 75. This makes it clear that it is not merely a matter of having support at home to help overcome financial stresses in this situation.
---