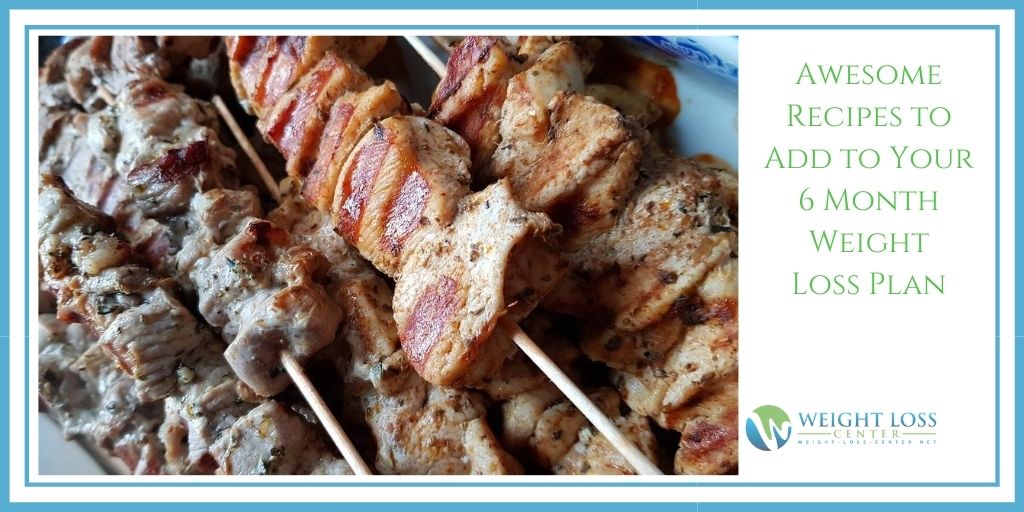 Awesome Recipes to Add to Your 6 Month Weight Loss Plan
Healthy Recipes

Hits: 143
Rating:

( 0 Rating )
As you create a 6 month weight loss plan, it's always a great idea to think about the types of foods you'll be eating. Even better, you can have a number of go-to recipes handy so that when you don't know what to eat, you'll have options. This can make a big difference in ensuring that you'll be less likely to fall back on take-out from feeling uninspired by meal options.
What to Eat During Your 6 Month Weight Loss Plan?
If you're creating an entire 6 month weight loss plan, you're not going to be able to come up with all your recipes at once. You can hardly decide on every meal between now and half year from now. Trying to plan out every minute of your life well in advance is one of the best ways to ensure your strategy will fail.
After all, who wants to feel imprisoned by their 6 month weight loss plan? You'll already be facing the challenge of changing some of your regular habits. The last thing you need is to feel like everything is too restrictive. Spontaneity and choice are highly motivational. Therefore, while it's great to come up with a strategy and to have lots of recipes ready to provide you with options, it's best not to set things in stone too far in advance.
Recipes to Include in Your 6 Month Weight Loss Plan
What are some of these recipes that are ideal for your 6 month weight loss plan? Check out the following options.
Easy Chicken Satay Salad
Extremely fast and simple to make, toss chicken breasts into a peanut satay sauce first thing in the morning to marinate in the fridge. When you get home for dinner, cook the chicken and toss it onto a great mixed vegetable salad. It's perfect for the middle of the week when the last thing you want is a fussy meal.
Simple Pork Souvlaki
Again, first thing in the morning (or the night before if you're really not a morning person), toss pork cubes into a great marinade. When you get home, skewer them into a shish kebab and grill them on the barbecue or an electric grill. Once they're grilled, serve them on flatbreads with lettuce and tomato, top with yogurt and chilli sauces. This goes great with a salad of cucumbers, tomato and fresh basil leaves with olive oil and balsamic vinegar.
One-Pot Steak and Broccoli
This can be made in one pot, whether it's on the stove, in a slow cooker or an instant pot. In a slow cooker, cheaper cuts can be used. Cook the steak in strips with broccoli in a thickened teriyaki sauce with grated ginger root. Serve over wholegrain rice.
---