When to Consider Bariatric Surgery for Children and Teens
Hits: 4870
Rating:

( 0 Rating )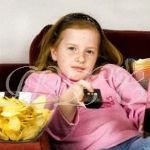 Children and teenagers are not an exception to the affliction of obesity that stops them from enjoying life to its fullest at such a tender age. For severely obese teens, a reduced-calorie diet or regular physical activity doesn't yield any significant results because they don't have the willpower required for resistance and to carry on without their regular diet.
Bariatric surgery for children and teens is recommended because they are prone to develop other diseases as a result of obesity, such as changes in blood pressure, blood sugar level, and cholesterol. Besides the physiological effects, they also have to deal with psychological pressure because they become target of bullying, rejections in relationships, social teasing, and the inability to participate in physical activities, which separates them from their peers and causes anxiety, depression, and other serious mental issues.
Obesity affects their whole life. It has an influence on academics and social life as well. If there isn't any other solution that seems to work, only then the possibility of bariatric surgery for children and teens should be considered. Even though it is safe, the patient has to follow strict guidelines to make it work. So, when to consider bariatric surgery for children and teens?
A suitable candidate for the surgery should have a history of obesity of more than three years. The child or teen must have tried other methods for weight loss properly and failed. It is important to note the failure wasn't due to factors like skipping exercise or eating junk food. A rough timeframe for proper lifestyle changes for organized weight management to prove effective is 6 to 12 months.
They qualify for the surgery only if they have a BMI over 35 with any obesity-related condition or, in extreme cases, a BMI greater than 40 without any such obesity-related condition. Different medical organizations have different eligibility criteria, and they can be complex. However, they are all broadly similar and tend mainly to vary a bit in the numbers, such as BMI. The American Society for Metabolic and Bariatric Surgery has less stern weight criteria for teens, due to the severity of troubles obese adolescents usually face.
All children and teens ready to undergo the surgery must be mentally prepared for the dietary commitment required, to be followed for a lifetime, and follow up with medical consultation for the next three years. The candidate should have completed all the prerequisite clinical diagnostic tests.
Additionally, after all other requirements are fulfilled, a final consultation with a psychiatrist or psychologist, approving the candidate as mature enough to bear the mental consequences of the surgery, has to be performed.
---