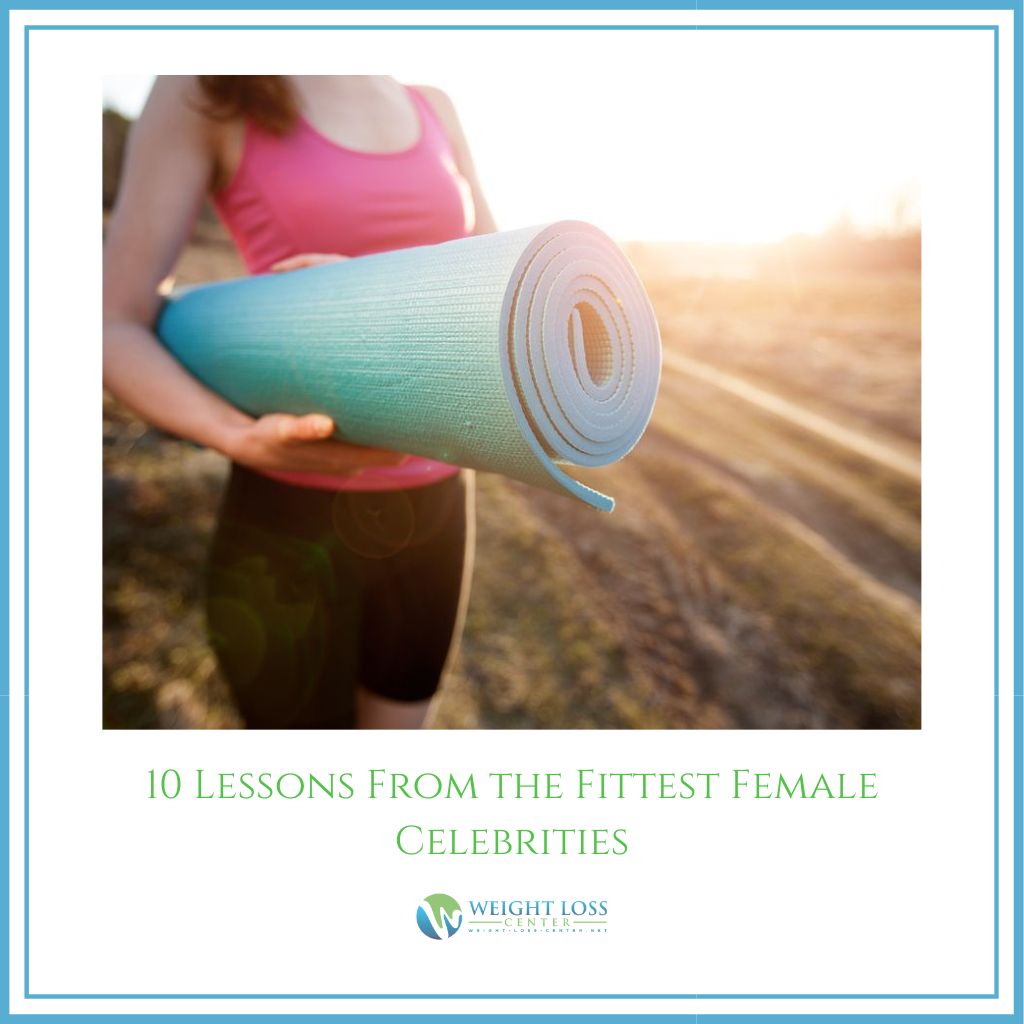 10 Lessons From the Fittest Female Celebrities
Hits: 44
Rating:

( 0 Rating )
Female celebrities are naturally beautiful, but they also have incredibly sexy and toned bodies. What are their secrets? Well, some of the fittest female celebrities aren't afraid to tell the world just how they get those amazing bodies.
Continue reading for a list of 10 lessons from the fittest female celebrities.
1. Try Sports and Workouts Together
Alex Morgan has become one of the most famous and beloved female soccer players on the planet. She uses soccer as her cardio workout, but stays in shape by running and doing yoga, as well as swimming. In other words, even if you're an athlete, do other exercises to maintain your strength and athleticism.
2. Eat Healthy Foods All Day
One of the fittest female celebrities is former Pussycat Doll Nicole Scherzinger. She recommends eating three healthy meals a day that include almonds and fruit, coconut water, vegetable soup, and steamed brown rice. Occasionally, she'll indulge, but she doesn't let it get out of hand.
3. Do More Than One Type of Workout
For Courteney Cox, it's all about variety when it comes to working out. She focuses on a combination of cycling, Pilates, tennis, strength training, and yoga to maintain her sexy body, even in her 50s.
4. Indulge Every Now and Then
Bar Refaeli also does a variety of exercises to stay trim, but she indulges in the foods that she loves every now and then. In fact, as least once a week, she'll have a less than healthy meal just to keep things balanced.
5. Eat Frequently and Drink a Lot of Water
Vanessa Hudgens follows an interesting diet plan to stay fit. She starts her day off by drinking a lot of water, and then she'll eat five meals a day to keep her metabolism going.
6. Spend Time at the Gym, and Stretch
Jessica Biel stays fit by spending a lot of time in the gym, but she balances her tough workouts with stretching sessions that keep her muscles flexible and long.
7. Eat 5 Small Meals a Day
Katy Perry stays thin and sexy by consuming five meals a day and hitting the gym five days a week.
8. You Don't Need to Exercise Very Long
Kate Hudson has an amazing body, but she only exercises for 20 minutes a day, proving you don't need to spend a lot of time at the gym after all.
9. Work with a Trainer
Rihanna stays motivated and on track by working with a personal trainer.
10. Exercise While You Work
Madonna is serious about exercising, and will even use the StairMaster while she takes calls for business.
---