The Best Weight Loss Strategies for Getting Your Pre-Baby Body Back
Hits: 5982
Rating:

( 0 Rating )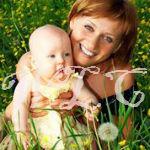 If you are a new mom, then you may be wondering how to go about getting your pre-baby body back. It's a normal concern or thought amongst women who have gone through pregnancy. Though their baby is of course their primary focus and biggest concern, they also want to try to get back to normal. This is a hard balance to achieve for many women; but with a bit of dedication and creativity, it can work. A new mom needs to try to block off time and make the commitment to losing weight after pregnancy the right way, which is the most important part of the process.
As you work at getting your pre-baby body back, remember that it all starts with eating right. Perhaps you gave into a lot of cravings during pregnancy, or maybe you just didn't practice proper portion control. No matter what your individual situation may be, it's all about getting back to basics after pregnancy. This means that you focus on eating the right foods such as lean proteins, whole grains, good fats, low-fat dairy products, and loads of fruits and vegetables. You also want to eat them in the right way and, therefore, to eat smaller meals more frequently throughout the day. Never deprive yourself but, rather, focus on well-balanced and nutritious eating!
A Balanced and Proper Approach
As you work at getting your pre-baby body back, you also want to be certain that you exercise regularly. Sure, you might think that you don't have the time to exercise, but even a walk with the baby in the stroller is a great starting point. You can just keep working at it and improving as you get back into the swing of things. Try to get in some extra cardio or strength training when the baby naps. Pop in a workout DVD in the evening when your partner is home to help out. Where there's a will, there's a way, so just start slow and build on your fitness progress over time.
The most important thing to remember in getting your pre-baby body back, though, is to be smart about your approach. Be sure that your body is ready to handle any activity and that you are cleared by your doctor. Don't use any extreme measures, as these can really hurt you or the baby. No diet that promotes excessive calorie counting or deprivation is wise, particularly if you are breast feeding. Use sound judgment and be sure that you always take care of your needs and those of the baby. You will lose the weight with the right approach and be back to your normal self in no time!
---