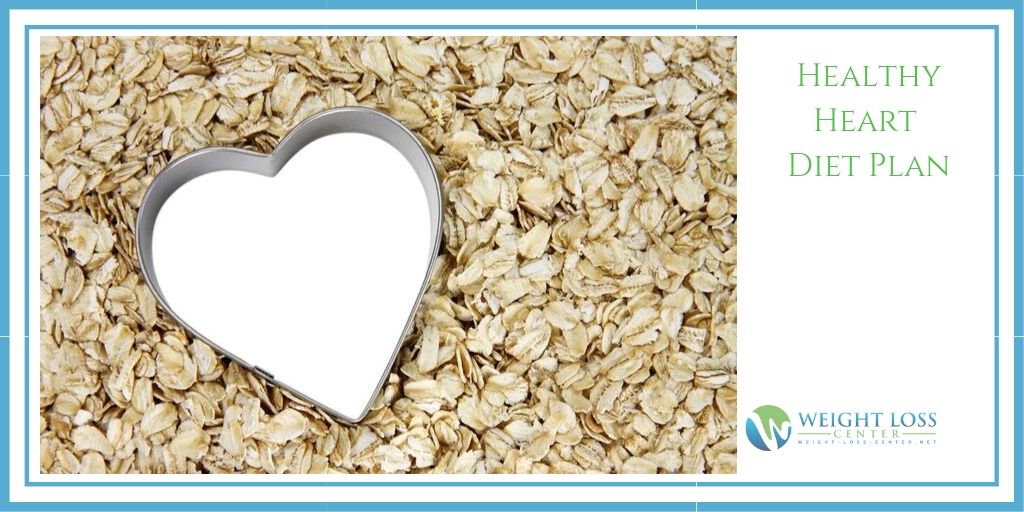 Healthy Heart Diet Plan
Hits: 4517
Rating:

( 1 Rating )
Adopting a heart healthy diet plan can be one of the first steps you take to reduce your risk of certain medical struggles. If you're concerned about high blood pressure (hypertension), high cholesterol, or other cardiac risks, then there are many lifestyle changes that you can make to improve your heart health. What you eat is usually considered to be primary among those activities.
Speak with Your Doctor About Heart Healthy Lifestyle Changes
Before you decide to make a number of changes to your lifestyle for a heart healthy diet and fitness program, for example, it's a very good idea to speak with your doctor. The reason is that while there are changes that can be appropriate for most people, but that doesn't necessarily mean that they are right for you.
Moreover, your doctor can help you to fine tune your heart healthy diet plan so that it is customized to your specific needs. After all, your wellness is a complex subject and is not limited to your heart. There are many other factors to be considered for your nutrition and your doctor can help you to make sure you haven't overlooked them
Avoid Myths and Rumors
When you're trying to create a heart healthy diet plan for yourself, it's easy to fall victim to a number of myths, rumors and other types of misinformation circulating online. The internet – particularly social media – loves to circulate various tidbits and tips about the benefits or drawbacks of various food groups or ingredients. Unfortunately, not all that information is trustworthy.
Before you decide to take advice you've found online, be sure to check it out with a reliable source either online or by talking with your doctor or a dietician. Remember that much of what is found online is not written by experts or may simply be added for shock value or as click bait. Moreover, there are many articles about what you should or should not eat that are based on misinterpretations of study results.
If you're going to make the effort to change what you eat to improve your wellness, make sure you're working with facts you can trust.
The following is an example of a heart healthy diet plan. This is the type of plan a dietician or nutritionist may recommend for you if you are seeking to provide your cardiovascular system with nutrition-based support. Please keep in mind that this is a typical plan for this purpose, but it doesn't necessarily mean it's right for you. Always follow your doctor's instructions when it comes to your heart health and medical wellness.
Healthy Heart Diet Plan - Day 1
Breakfast
2 Wheat Biscuits (Weetabix or Shredded Wheat)
1/2 cup fat-free milk
1/2 cup orange juice
1 banana
Snack
3 Brazil Nuts
1 Apple
Lunch
1 cup sodium-reduced carrot soup
1 slice whole wheat bread
1 cup fresh or frozen berries
1/2 cup soy yogurt
Snack
Handful pumpkin seeds
Dinner
4 oz fresh salmon filet
1 medium-sized sweet potato
1 cup broccoli
2 cups spinach
Method: Broil the salmon, and serve with the cooked vegetables.
Healthy Heart Diet Plan - Day 2
Breakfast
1 cup Oatmeal
1/2 cup fat-free milk
1 tsp honey
1 cup fresh or frozen berries
1 tbsp flax seeds
Method: Cook oatmeal, stir in the honey and top with the berries and seeds.
Snack
Small handful almonds
Orange
Lunch
3 oz can tuna, drained
1/2 avocado, sliced
4 cherry or grape tomatoes
1/2 cup sliced red peppers
2 cups mixed salad leaves
1 tbsp fat-free dressing
1 whole wheat pita bread
Method: Put salad leaves and peppers in a bowl and toss in dressing. Top with tuna, avocado and tomatoes. Serve with warm pita.
Snack
1 cup strawberries or raspberries
1/2 cup soy yogurt
Dinner
5 oz skinless, boneless chicken breast
1 tbsp olive oil
2 cloves minced garlic
1/2 cup sliced onion
1/2 cup sliced red peppers
1/2 cup broccoli florets
2 tbsp (dry weight) brown rice
Method: Thinly slice chicken. Heat oil in a non-stick skillet. Cook garlic for 2 minutes. Add the chicken and cook for 2-3 minutes. Add the vegetables and stir-fry, adding a little water if necessary, for 3-4 minutes. Serve over cooked rice.
---