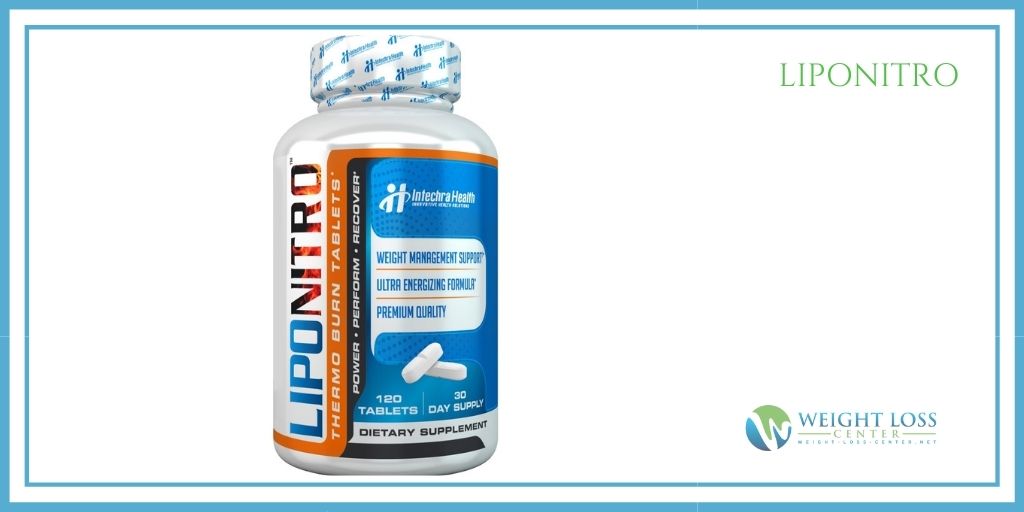 LIPONITRO
Hits: 366
Rating:

( 0 Rating )
LIPONITRO is a weight loss support pill based on a unique proprietary THERMO BURN complex that helps dieters by enhancing thermogenesis and giving a healthy metabolism a shot in the arm so you can keep up with your weight management strategy.
Trying to Find Fast Diet Pills?
Many dieters come across LIPONITRO along their journey to find fast diet pills to help them along the way with their weight management. This maximum strength burn pill is manufactured in a US facility. The complex itself is comprised of only clinically researched ingredients, selected for the thermogenic advantage they can provide to the user.
Each of the trusted and researched substances within the THERMO BURN complex was selected to help users to overcome their top struggles in maintaining a calorie restricted diet and improved physical activity levels. The advantage is the result of a long list of important benefits associated with LIPONITRO ingredients. This can help to make you feel more confident in proceeding forward with each of the efforts you're making to achieve better weight control.
What Are LIPONITRO's Ingredients?
The ingredients that make up the LIPONITRO proprietary formula include:
L-Glutamine
Taurine
Caffeine
L-Theanine
L-Phenylalanine
This formula provides benefits to both male and female adult dieters. Users enjoy NITRO ENERGY and sharpens your GOAL FOCUS throughout the full length of your effort to lose weight or improve your overall fitness.
Benefits of LIPONITRO
Of course, LIPONITRO won't do all the work for you. Instead, the goal is to use this as a tool to shrink your challenges and achieve your goals more easily. When you want to lose weight and improve your physical fitness, there are certain steps you'll need to take. They can be difficult to keep up, particularly over time. However, the benefits of these diet pills can give you an advantage by making it easier for you to overcome those challenges.
The benefits that can help you as you work to achieve your goals include:
NITRO BURN THERMOGENIC COMPLEX – These ingredients help to give your body's natural thermogenesis a hand by stimulating the central nervous system (CNS). By combining these effects with a healthy weight management strategy, this complex provides support to the conversion of body fat into energy such as body heat.
NITRO ENERGY CHARGING – Using LIPONITRO provides your body with a recharge to your batteries without having to lean on energy drinks and all the chemicals and sugars they contain. Instead, you get a hand in combatting fatigue and making sure you're fully energized to keep up with your diet and power through your workouts.
NITRO GOAL FOCUS ENHANCEMENT – When you intend to build new habits and stick to your efforts to eat right and exercise as planned, you need to keep yourself focused on your goal. The ingredients in this formula help to give you support to make smart food choices and get your workouts done.
How to Use This Diet Pill
Using LIPONITRO according to the package directions helps to ensure you'll gain the best benefit from this proprietary formula. As of the writing of this review, the product label recommends taking two tablets with 8 ounces of water, twice per day about a half hour before meals. These pills aren't meant to be used on their own but are instead one component of a broader effort that includes a calorie reduced diet and regular exercise. It's important not to take these pills within five hours of sleep as they contain stimulants that could make it difficult to fall asleep.
---