Endoscopic Sleeve Gastroplasty Could Be a Safer Weight Loss Surgery
Hits: 3026
Rating:

( 0 Rating )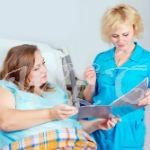 These days, there isn't just one form of weight loss surgery available, making the decision of whether to choose an endoscopic sleeve gastroplasty, a gastric bypass surgery, other types of bariatric surgery, or even the lap band, harder for you.
There are now claims that endoscopic sleeve gastroplasty might be a safer option for many people who are opting for a procedure in order to help them to overcome obesity and to achieve a healthier body. This is a new form of treatment and it is looking quite promising in terms of being safe, minimally invasive and even cost effective for obese patients who need to lose 40 to 60 pounds.
This procedure involves the restriction of the stomach by approximately 80 percent, to the point that it is about the size of a sleeve. However, instead of using "stapling" from the exterior, this procedure occurs entirely within the stomach, itself. In this way, it is notably less invasive, as it applies the use of an endoscopy, which is technically considered to be non-surgical, and is also the technique used by gastroenterologists who need to examine the digestive tract of a patient.
The endoscope – a camera and light attached to the end of a flexible, high-tech form of tube, is inserted into the patient's mouth, travels down the esophagus and into his or her stomach. From there, a suture device, which is also attached to the tube, sets sutures in place, which are then tightened to draw in the stomach tissue. This is repeated until the entire length of the stomach is drawn into the shape and size of a sleeve.
It is a procedure that can be conducted at an outpatient facility, using general anesthetic. It takes around two hours to complete before the patient can be sent to a recovery room for a few hours and can then be released to return home. That patient can return to a normal lifestyle in two to three days following the procedure. Although it is designed to be permanent, it is reversible.
The results of a second study conducted on endoscopic sleeve gastroplasty have recently been released by Mayo Clinic researchers, which has notably furthered the understanding of the procedure for the medical community.
The first study that the researchers conducted examined the safety of the procedure as well as the technical feasibility. The next research looked into the actual impact on weight loss, the durability and the way gastro-intestinal function was affected.
---