The Latest Information on the Genetics and Science of Weight Loss
Hits: 3888
Rating:

( 0 Rating )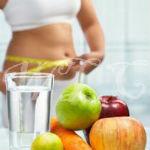 These days, there is a science behind almost everything that modern society deems as factual. There has to be, and there is no exception to that rule when it comes to weight loss. In fact, the science of weight loss is now being directly tied to genetics, and those who are out of the loop may find themselves unable to successfully manage their weight. In order for a person to understand how to positively affect their own physique, he or she must first grasp the fundamentals of this breakthrough discovery.
Exploring the Science of Weight Loss
It may be acceptable for you to stop blaming those bad lifestyle habits for your inability to lose weight, although they probably don't help matters much. It turns out that there are a number of unique genetic factors which contribute to a person's average weight. The science of weight loss is swiftly closing in on the coded DNA which determines how a person's body looks and how it responds to healthy eating, exercise, and even dietary supplements.
What Has Been Discovered So Far?
Those involved in the science of weight loss have discovered that there are at least two different genetic markers responsible for weight gain and obesity – CYP19 and COMT. CYP19, which isn't associated with obesity unless found in pairs, correlates with a person's total fat (including their intra-abdominal fat and subcutaneous fat). COMT, when combined with the presence of CYP19, was associated directly with a higher BMI. There is hope, however. Those with a CYP19 gene or a variant thereof were able to eventually lose weight with enough diet and exercise. As the science of weight loss pushes forward, it will be interesting to see what other discoveries are made.
How to Know if Your Genes are Working against You
Thanks to research in the science of weight loss and genetics, it is now possible for the average person to have themselves tested for various obesity-related genetic markers such as CYP19 and COMT. Although some of the testing may be time-consuming and/or expensive, understanding your own body is priceless. Ask your doctor or specialist if you are an eligible candidate for genetic testing, and prepare yourself for what you may find out. In this day and age, there really is no excuse for having ignorance about yourself, especially when the tools are readily available to you.
---