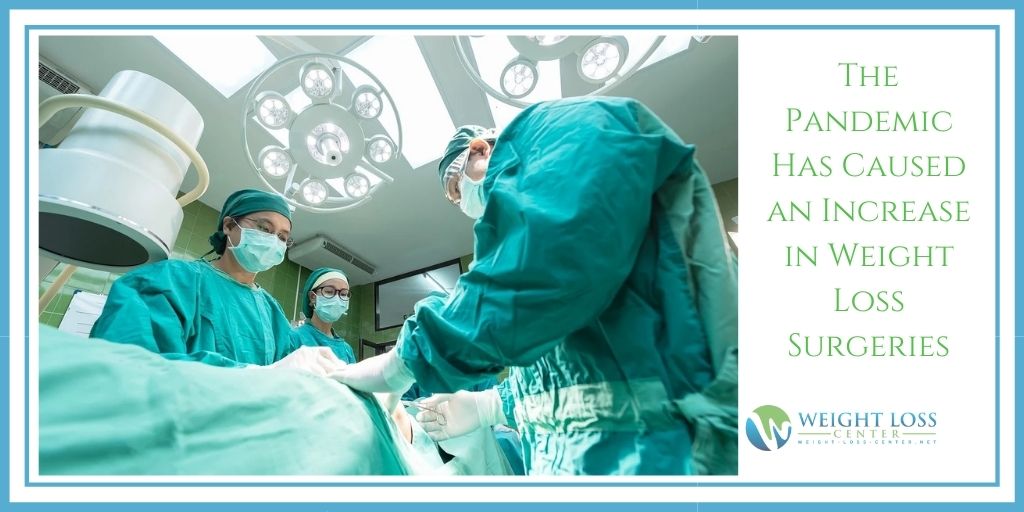 The Pandemic Has Caused an Increase in Weight Loss Surgeries
Hits: 94
Rating:

( 0 Rating )
As hospital restrictions across the country begin lifting, people have started to include weight loss surgeries in the elective procedures they are requesting. Following the pandemic, people have been seeking to overcome their obesity with a laparoscopic sleeve gastrectomy, laparoscopic biliopancreatic diversion with duodenal switch, or laparoscopic gastric bypass.
Weight Loss Surgeries Are on the Rise
The trend started in January, and regions across the country have found that the number of patients seeking weight loss surgeries is continuing a gradual increase. This includes patients setting dates for the procedures themselves, as well as registering for pre-surgery education seminars, which are a requirement for this type of procedure in many states and at many hospitals.
To clarify, registrations for many types of weight loss surgery had already been steadily increasing from one year to the next. From 2014 through 2019, there had been a steady number of laparoscopic sleeve gastrectomy procedures. That said, duodenal switch procedures rose during that same period from 0.4 percent to 0.9 percent growth.
Since the pandemic hospital restrictions have started easing, the numbers have risen slightly across all types of procedure.
Types of Procedure
A laparoscopic sleeve gastrectomy removes approximately two thirds of the stomach. The duodenal switch surgery removes a segment of the stomach and bypasses some of the small intestine. A gastric bypass reduces the capacity of the stomach to contain food and bypasses a portion of the small intestine, though a smaller amount than the duodenal switch.
Weight loss surgeries are not matters to be taken lightly. Doctors considering this option for their patients must take a complete medical history and conduct a physical and psychological evaluation. Most will also recommend education seminars or classes, as the surgery doesn't allow the patient to lose the weight while maintaining old habits. Considerable diet and exercise changes – among other lifestyle habit changes – must be made and maintained over the long term.
Patients Are Reminded to Take Weight Loss Surgeries Seriously
While it is understandable that there would be an increase in registrations for weight loss surgeries following the pandemic – both because of the common weight gain that occurred during lockdowns and because elective surgeries had been placed on hold – obesity patients are reminded that the process is not necessarily an easy one.
The patient is a critical component to the success of weight loss surgeries. Knowledge of diet and exercise and a solid conviction to change lifestyle habits over the long term are vital to this process. Without them, it's impossible for the surgery to bring successful results.
---