Tips for Preventing Rapid Weight Gain After You're Done Dieting
Hits: 5770
Rating:

( 0 Rating )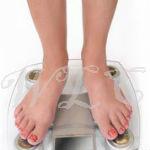 After you have worked hard to lose weight, what can you do as far as preventing rapid weight gain once the dieting is done? Regaining weight after dieting is a common issue as many of us experience crazy highs and lows when it comes to losing weight. We work hard at the latest diet or trend, but then, when it comes to keeping the weight off, we are often disappointed. We become used to depriving ourselves while on the latest diet plan, but when it's all over, we naturally wish to relax our restraint and eat what we want again. So how can you ensure that you keep the weight off and keep up your healthy eating habits?
The first thing to consider in preventing rapid weight gain once the diet is over is the method that you use to lose weight in the first place. If you only turn to the latest fad or trend, then you are already putting yourself at a disadvantage. You want to be sure that the methods that you adopt are based upon a healthy lifestyle, not a quick way to lose weight. You should aim to lose the weight slowly and steadily so that you can more easily manage to keep it off for good. This approach should include eating the right foods in the right way, exercising regularly, and learning to take care of yourself by managing your stress and getting enough sleep at night. If you take on the right methods for losing the weight in the first place and aim for a true lifestyle change, then it will be much easier to keep the weight off for good.
Never Abandon Good Habits Moving Forward
As you work towards preventing rapid weight gain after the weight loss is over, you also want to stick with what helped you lose the weight initially. If you adopted a healthy approach to weight loss, then you have learned habits to support you moving forward. You want to aim for eating a balanced diet full of whole grains, lean proteins, low-fat dairy, good fats, and loads of fruits and vegetables. You also want to push yourself to exercise frequently throughout the week. You don't just stop doing this after you lose the weight, as this is your new lifestyle. Remember that what helped you to lose the weight will help you to keep it off for good, so stick with it!
One final consideration in preventing rapid weight gain after you lose weight is to have a realistic, balanced approach. You can and should allow yourself to enjoy some of your favorite foods, but in smaller portions. You don't ever want to deprive yourself, but, rather, you want to eat smaller meals more often. You want to take on healthy habits that will help to support you in the long term. Not only will this help you to maintain your weight loss but it will also ensure that you are in a much healthier state overall. If you can remain focused and diligent, then you will enjoy weight loss for the long term.
---