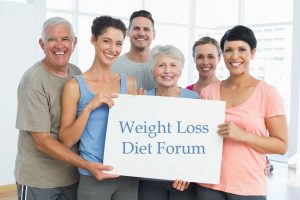 Becoming a member in an active weight loss community can help you get valuable support and guidance from fellow dieters.
How Can Joining a Weight Loss Community Help?
When it comes to dieting, there is a lot more to it than counting calories and doing stomach crunches.  Motivation and information are two extremely important factors that you will need to have available to you.  In fact, a lack of knowledge and slumping motivation are two of the most common reasons that a diet will fail.
Among the best ways to keep yourself informed and motivated is to join a weight loss community online.  Find one with active members and a solid (and growing) information base that will keep you up to date as to the latest developments about dieting and exercising.
Check Out These Benefits to Joining a Weight Loss Community (and Participating!)
When looking for a weight loss community that will be very helpful to your own successes, look for the following features:
Free Membership
There are lots of great weight loss communities out there, so there's no reason to pay for one when you can find one for free.  There is nothing wrong with premium services, but when you have sizeable resources available to you without the need to pay for it, why not jump at the chance?
Forum
Communities with positive, active forums can provide you with a lot of "inside" information that you may not find elsewhere.  This is where you can have discussions with other dieters, support one another, and share experiences to find out what has or has not worked for other real people. Check out our Weight Loss Forum here at Weight Loss Center.
Articles
A good community has a large library of free articles available that will help you to inform yourself about different techniques for eating, nutrition, fitness, and even certain health conditions that can affect your ability to lose weight or that can result from being obese. The Weight Loss Center's article database has been growing for more than ten years and continues to do so. You'll be able to find reliable information on virtually every subject, and more is added every week.
Interactivity
Remember that a community means that it is made up by a group of people.  If you're using a site that provides you with information and nothing else, it's not half as helpful as one that allows you to leave comments and reviews and read those that have been left by others.  Those additional details can fill in any of the gaps left by the information on the site.
Tools
Look for various helpful tools that can assist you to better apply the things that you learn from the rest of the information.  For example, different converters for weight and height, activity calculators, BMI calculators, and others. Weight Loss Center offers many of these helpful tools. You can find them all in our Weight Loss Tools section.
Reviews
Some of the gear, equipment, and best diet pill reviews you'll find can be spotted in a good quality community.  After joining a weight loss community that is properly moderated, you'll be able to see what real people experienced from trying different products, while the spammers are carefully weeded out so that they don't have a chance to send you in the wrong direction.
Time for Joining a Weight Loss Community!
One example of a very helpful free online community is weight-loss-center.net.  It has all of those features and more, including personalized tickers that help you to keep track of your own progress in terms of lost pounds and exercise.